Swipe to the left
Introducing Hermes So Kelly Bag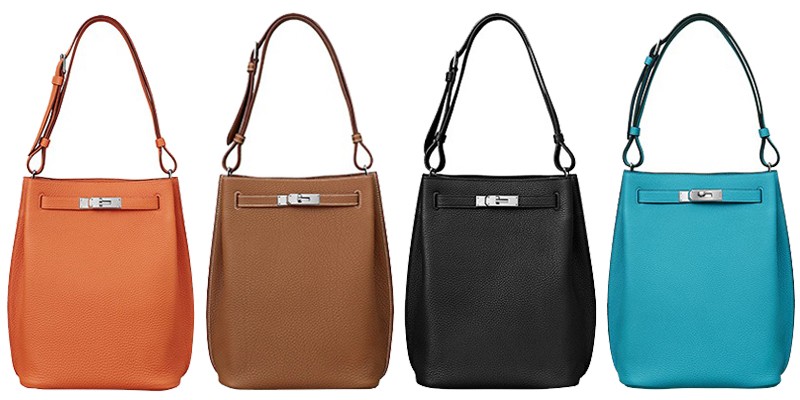 Nowadays, designer brands try to retro everything possible from a specific bag that's unusual hot. It's almost the same like: 'I like love flower pink pumps' and then try to sell me shirts, skirts and bags with pink flowers printed on it. Or isn't that the correct metaphor?

But anyways, how many times have seen the clone of the iconic Hermes Kelly Bag? Let's start with the Hermes Herbag Zip Bag, inspired by the Kelly Tote. Then we've the Hermes Kelly Long Wallet, finished with the Kelly Closure.

Much-talked about classic Kelly got an upgrade with a full make-over from Hermes, blending the priceless initials (like your treasured turn-lock) of the brand with new twists. Not that it's entirely new, we have seen Herbag Zip bag and Kelly Clutch as the clones of this line. Yet, again in Fall Winter 2008 Collection we were delighted to know about this clone shoulder bag which can be hand carried as a clutch too, its casual, it's classy and perhaps it can give you a bucket-style touch too; it's the Hermes So Kelly Bag.
Taking cues from Grace Kelly, the Kelly bags just barged into your life, she was trying to conceal her pregnancy from the papparazi's and since then the name of these Handbags is after this celebrity. Moreover, each Kelly bag doesn't get manufactured in an assembly line; rather, it takes a single craftsman to craft this breathtaking beauty. Being a true replica of these Kelly, So Kelly handbags of Hermes are a way to life with their comfy yet sturdy shapes, iconic turnlock and Hermes signature.
Oh! And one more thing, these So Kelly bags are luxury goods, so the value either is on hold for the coming years or it will increase with the graph of time.

Design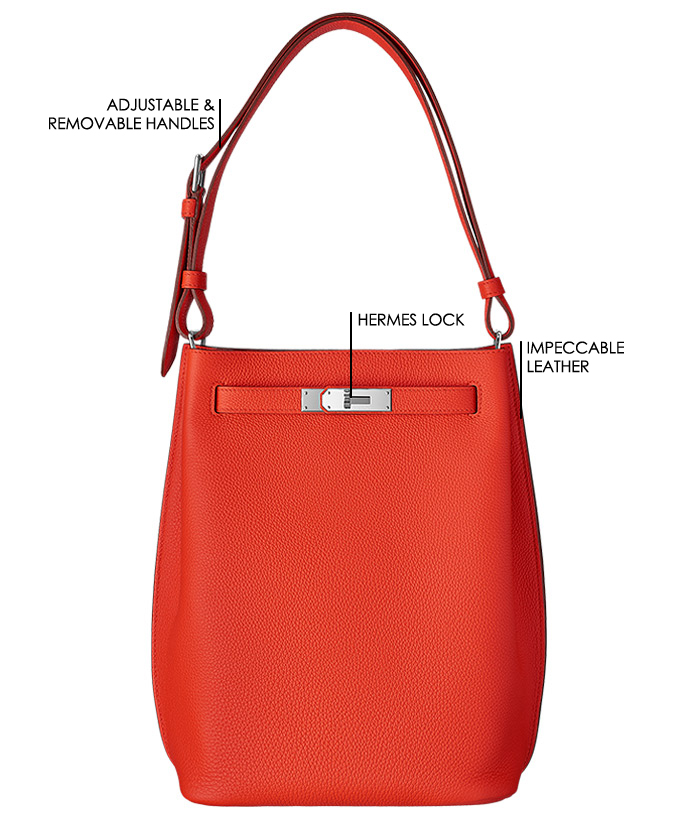 So let's get all set to slip those handles on your petite shoulder or carry your So Kelly in a messenger style! You can also remove these completely detachable shoulder straps and go a bundle on a hands-free action. These single looped shoulder straps are comfy, adjustable and can be carried smartly by the crook of your arm.
From the looks of it, it' the most regally designed bag, especially the leather. The softness of its lush leather is totally a thing to fall for, though the bag comes in multitude of leathers, the Togo calfskin leather is the most prominent one. Touch the exclusive grained pattern of this leather with delicacy and you would instantly get what we're talking about. Needless to say, it's a true stunner!
Giving us the right inspiration for the rest of the fashion season, Hermes So Kelly bags are truly iconic with the familiar turnlock closure and palladium or gold plated hardware. It comes in two sizes, 22cm and 26 cm and is slight structural unlike Lindy, so you can organize your stuff in a more appropriate manner. Also, Hermes Lindy is too rounded on some people when carried on shoulder, but in So Kelly you won't face such a problem.
This bag is super-duper comfy and the best part? Like your good old Birkin, it wouldn't bump into random people if you stuff more, as your So Kelly bag sits flat against the body. But if you really compare the two, than you would see that So Kelly handbag is more casual than the Birkin bags, so you can't wear it in your dressy occasions. Though it's very easy to open and close So Kelly, the carrying part is a bit tough if you think about styling. Confused? Well, if the bag is left unfastened, then the straps have a tendency to stick outwards but in case of Lindy the straps lay flat.

Interior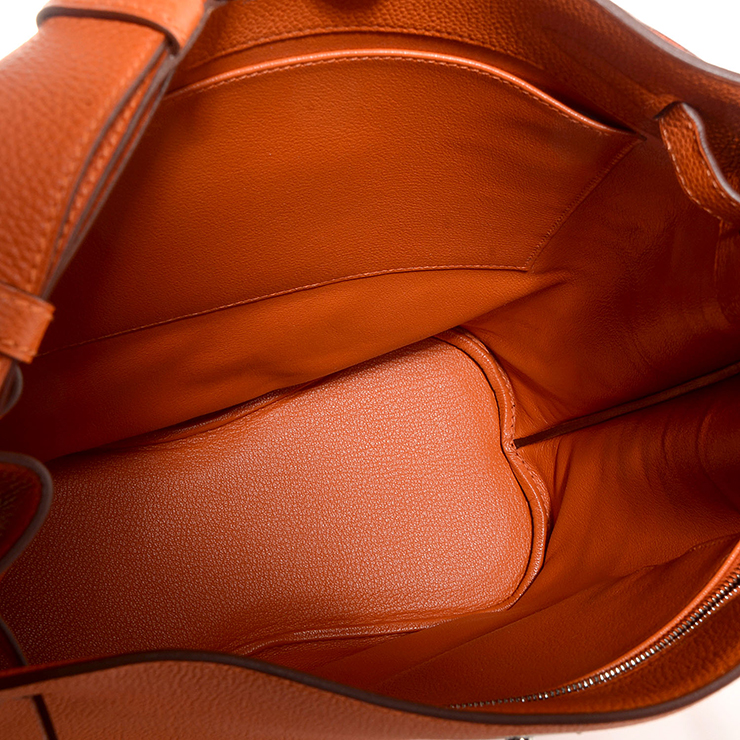 You would be more than delighted to know that its perfect and well-organized interior completely filled the bracket. There's a patch pocket at one side, you can simply slide in your I pad and cell phone, and the spacious interior compartment is more than enough to store all your day-to-day belongings like cash, cards, makeup, important bills, etc. On the other side you'll find a zipper compartment to keep your cash and credit cards safe and sound.

Styles

Hermes So Kelly 22 Bag 8.7' x 11.8' x 4.3' inches (W x H x D)
Hermes So Kelly 26 Bag 12' x 14' x 6' inches (L x H x D)