Swipe to the left
Introducing Hermes Oran Sandals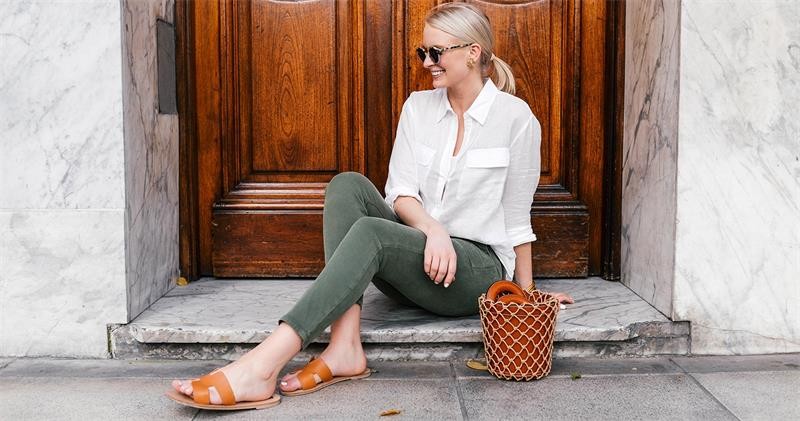 The Hermes Oran Sandal is a minimalist sandal that looks very chic. It has a sleek sophisticated design that is truly unique for a pair of sandals. It has a whole beach summer vibe that looks light and airy to wear, while it also has a relaxed lounging-around aesthetic. All these and more are what made this pair of sandals a versatile footwear.


This sandal is pricey so I recommend at least seeing it in person and trying it before you make the splurge. This comes in different leathers and colors, but they all have that signature H style upper.
While this sandal may look lightweight and comfy, I find that it's actually a bit heavy, or more like sturdy, to be precise. It is comfy indeed and you don't really need to break it in. It even gets comfier with time when the leather stretches. The thing about this sandal is that it has a slimming effect which makes my sort of wide elephant feet look quite elongated and slim. Even though the design looks very minimal, I never had an issue with it sliding off my feet, and ever since wearing it around regularly, like running errands and all, it still looks good even if the leather had already stretched a bit. I think these are really robust, well-made, and worth the splurge.
I don't think you can submerge this sandal on the beach though. Sure you can go beach walking and strolling around, but just to be on the safe side, try not wet it because it's still leather, after all.
It's really nice to have this in different colors, especially the whites and the blue tones. There are even two-toned ones that are also pretty. Overall, it's a nice and fun sandal to have, and I love the pair that I got very much so. It's totally comfy, chic, versatile, and durable. It's great with jeans, pants, shorts, and skirts. You can wear it almost anywhere, whether inside the house or out and about, plus, your feet will always look slim and sleek. Just don't forget to put on your favorite nail polish.